I've gotten home from work this week and getting stuff done for the upcoming Duel.
So far, I have started work on the Fanatics, BSB and Great Shaman.
BSB on Boar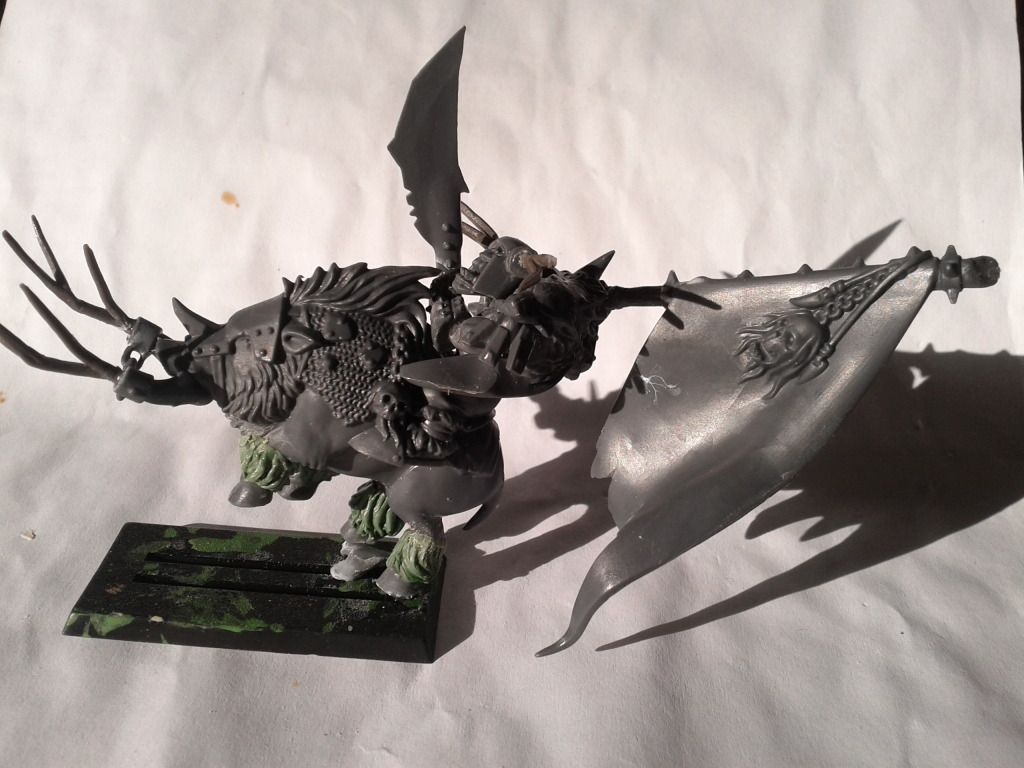 Side View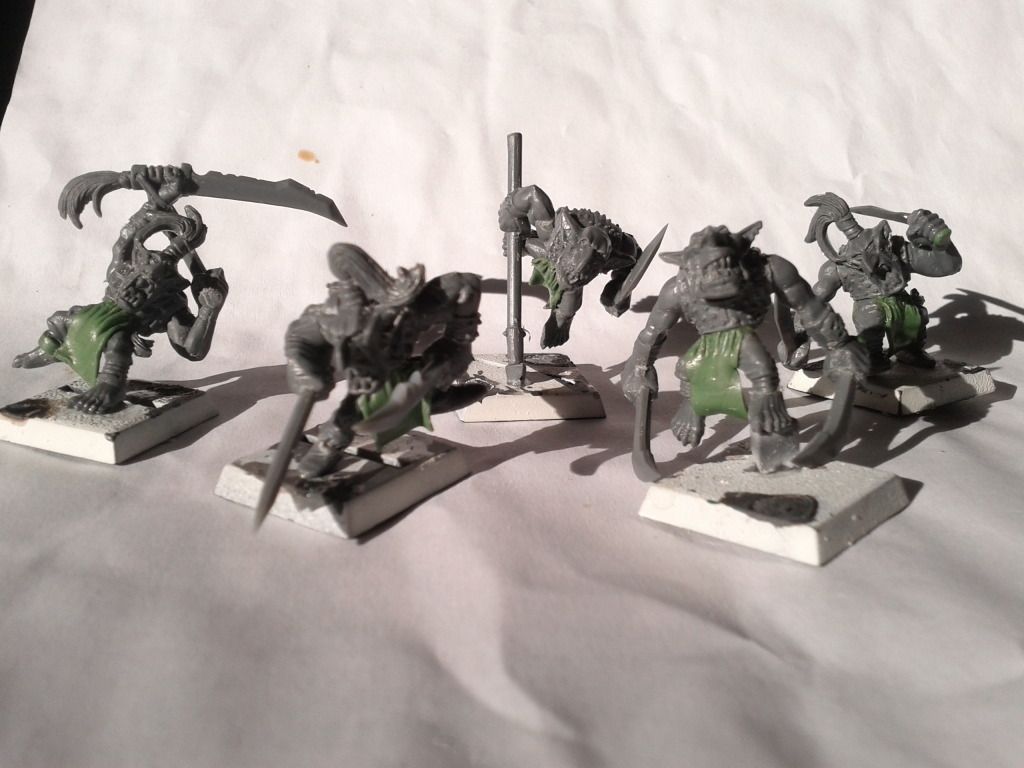 Fanatics (Wardancers)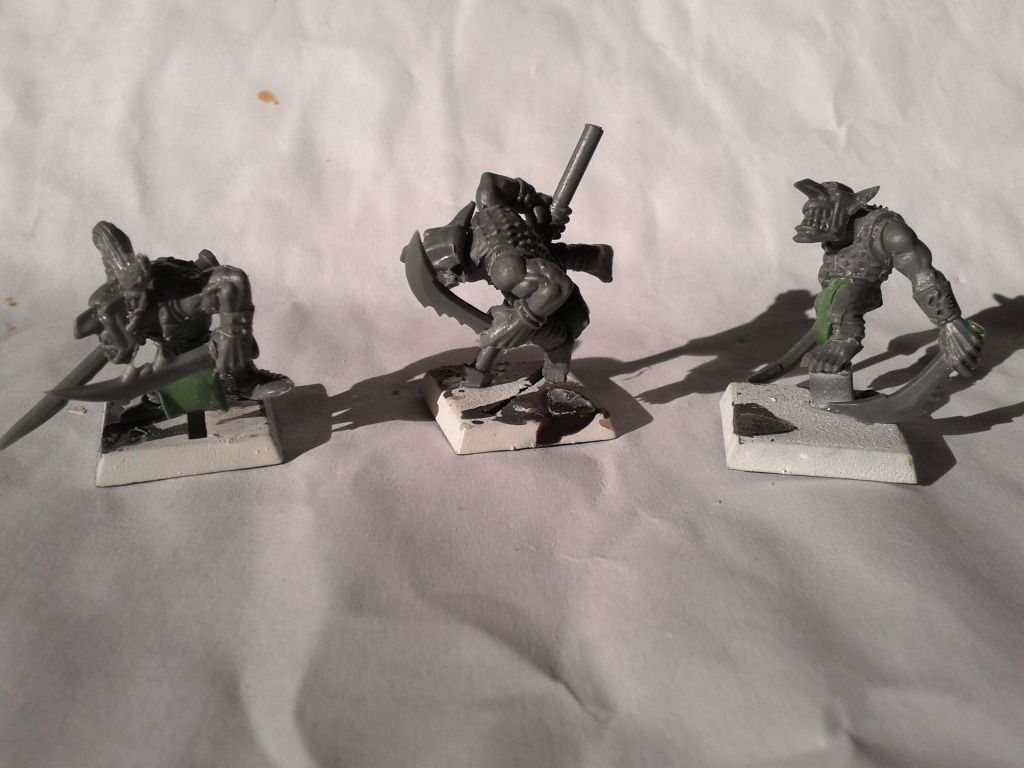 Side-view of some of my favourites.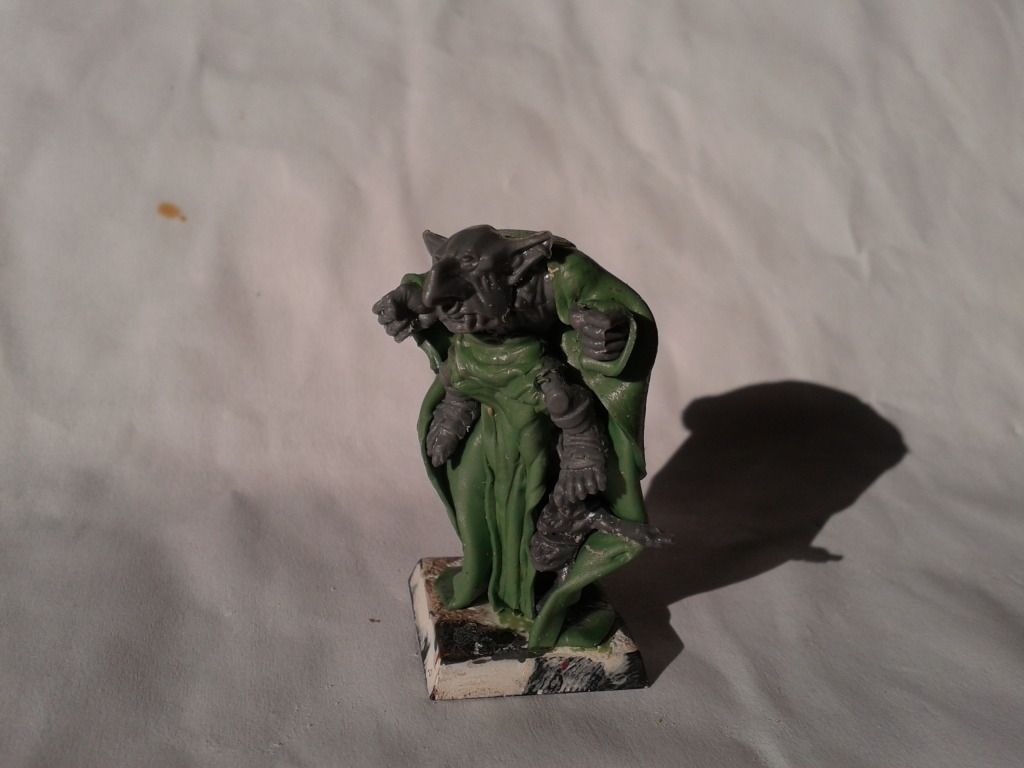 Goblin Great Shaman (Spellsinger)
The Great Shaman still needs a fair bit of work (specifically, some hair!) The BSB may need a few touch-ups, but he's pretty much done.The boar looks a little bit like he's strung-up, but it's not an easy model to get to rear up. The front trotters should angle up more, I think. Perhaps I'll make this change and see how it looks.
The fanatics are also pretty much done. It was pretty cool to see home much animation I could get out of the old plastic goblins. Whilst they're a characterful kit, those old models really look quite static. However, it didnt' take a lot of cutting to get them moving a bit, and I'm pretty happy with the result.Some of the poses look a bit wierd now, that's because they're not yet on their resin bases. That should sort them out.
I'm really happy with the results of a little kit-bashing. Some minor putty work needed (ok, less-than-minors for the great shaman), but some reasonable low-effort results. I didn't even pin the wardancers!
Next up- need to get cracking on another batch of armoured trolls (I painted green on the first batch, which would invalidate them for the Duel) and the giant!
Also, this guy is nearly done!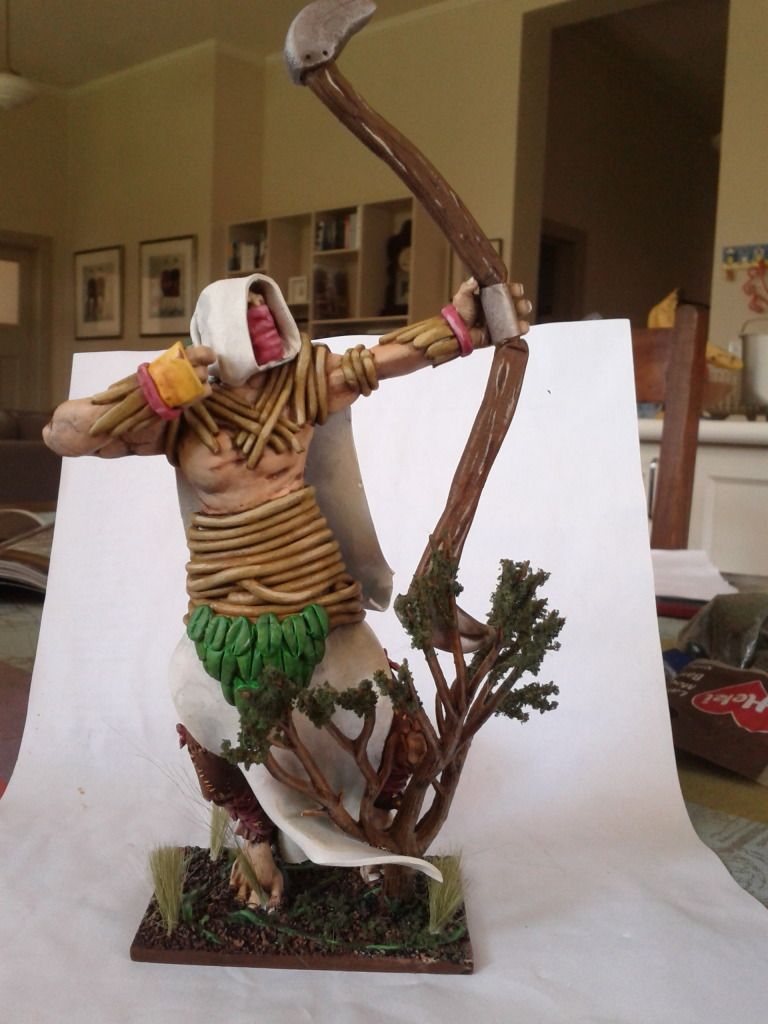 His reeds need trimming and I want to add some blossom.