Amongst many other great things I received this year for Christmas, Talisman was one of the more geeky things I received. My good friend Morgan got this for me, and I remember this being a classic fantasy-themed game.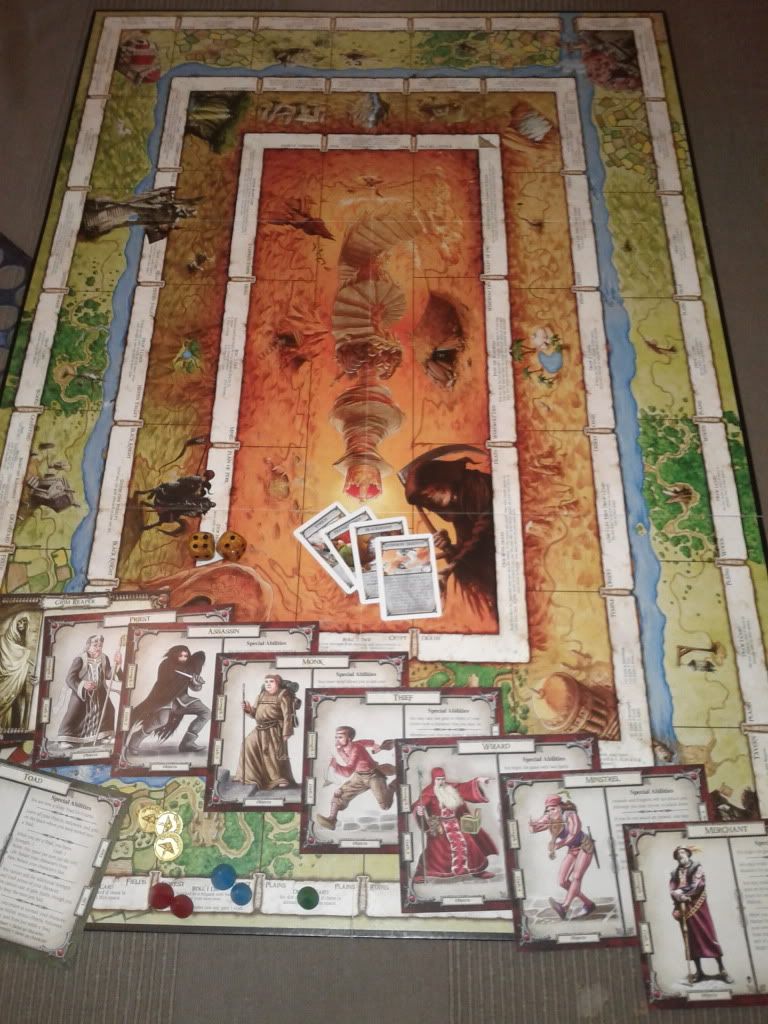 Some of the box content.
Like I do with many of my board game now, I'm in the process of painting the figures. Mogs also got me The Grim Reaper Expansion, which expands a few of the decks and adds some more characters. So far I've done about half of the characters, plus the frogs. I'm yet to base them, but they are textured.
Painted Characters.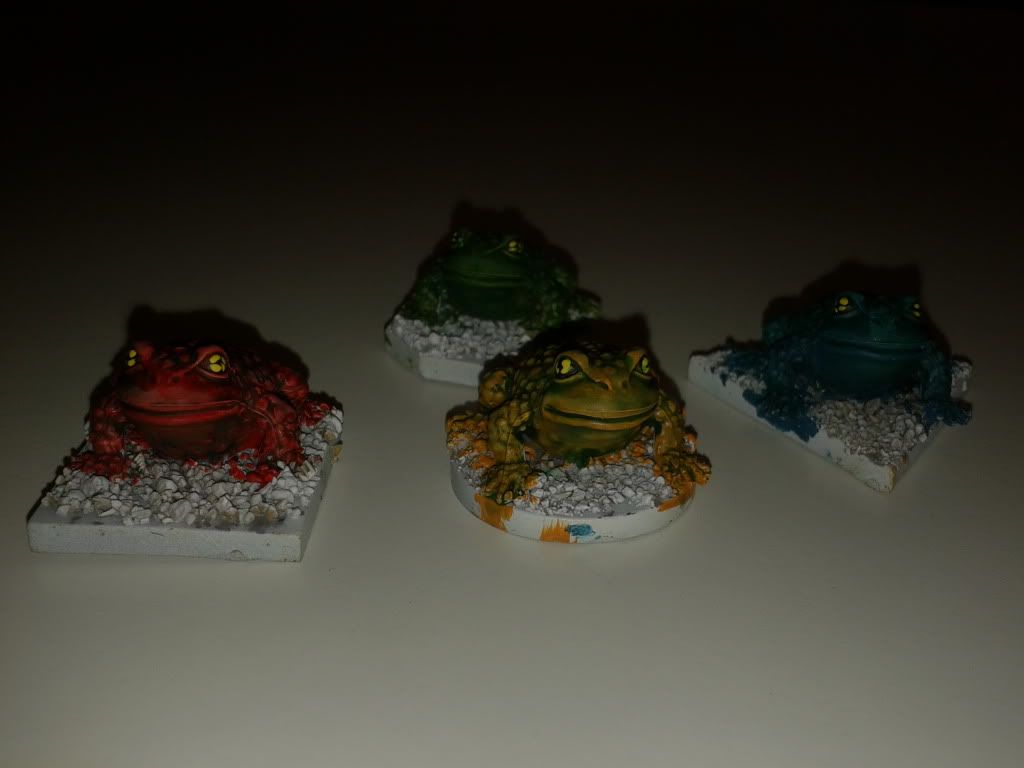 Toads!
I quite like getting figures painted for board games. Even with a simple job, it improve the experience for me and hopefully entices others to play them game, which is ultimately better game for everyone.
I'll give you a look at my Chaos in The Old World set some day.