I got home from work last night to find a package in the mailbox. I've been waiting since July, but they're finally here: The
Greebo Sylvanian Blood Bowl Wood Elf Team
!
There were some issues getting the other half of this order shipped from Spain (Gaspez, in this instance), so I had to wait quite a while. However, they're here now and I can't wait to put brush to paint.
The first thing I noticed when I started to put these girls together is that they're very fine. This makes assembly difficult, as even bending their tabs to fit the bases sometimes pulls the legs out of line. They're also not that logical to put together; most of the models' parts come on the one sprue, but several are separate and it's not easy to work it all out, especially the war-dancer tassels.
Still, they're nice figs, and I'll show you some more photos once I get them painted.
The Solstice Satyrs
are back!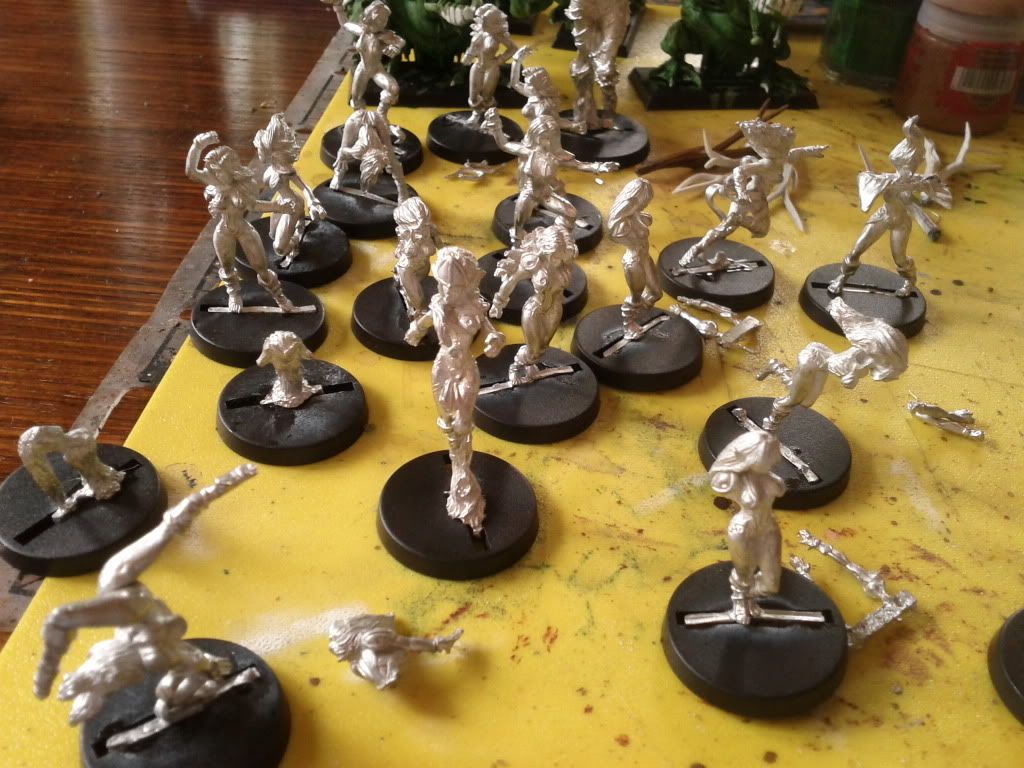 The whole team; the 16 above plus a few extras.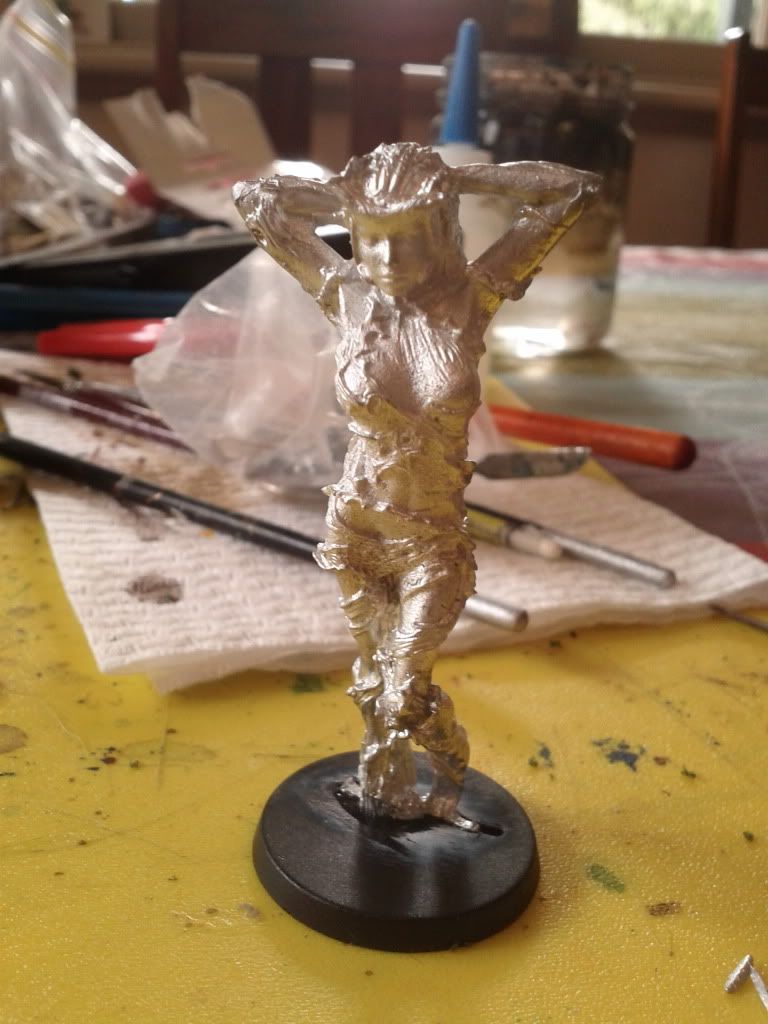 Treeman. Not sure if she'll see much use, but wanted to be complete.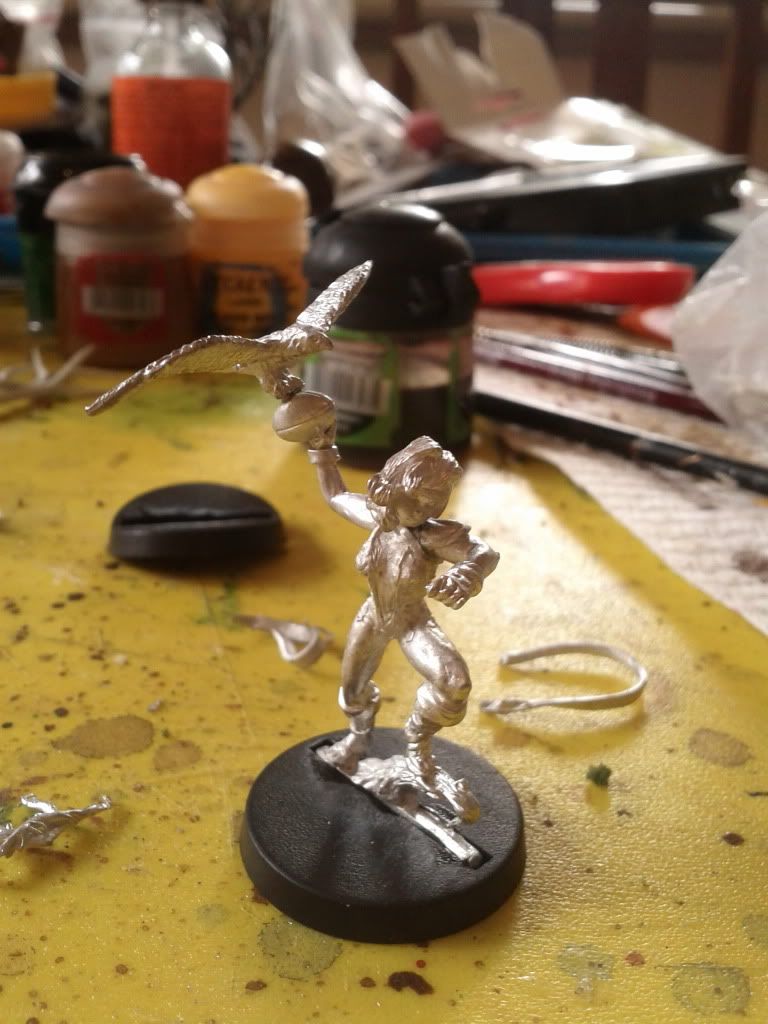 Thrower 1.
Wardancer 1. Needs Tassels.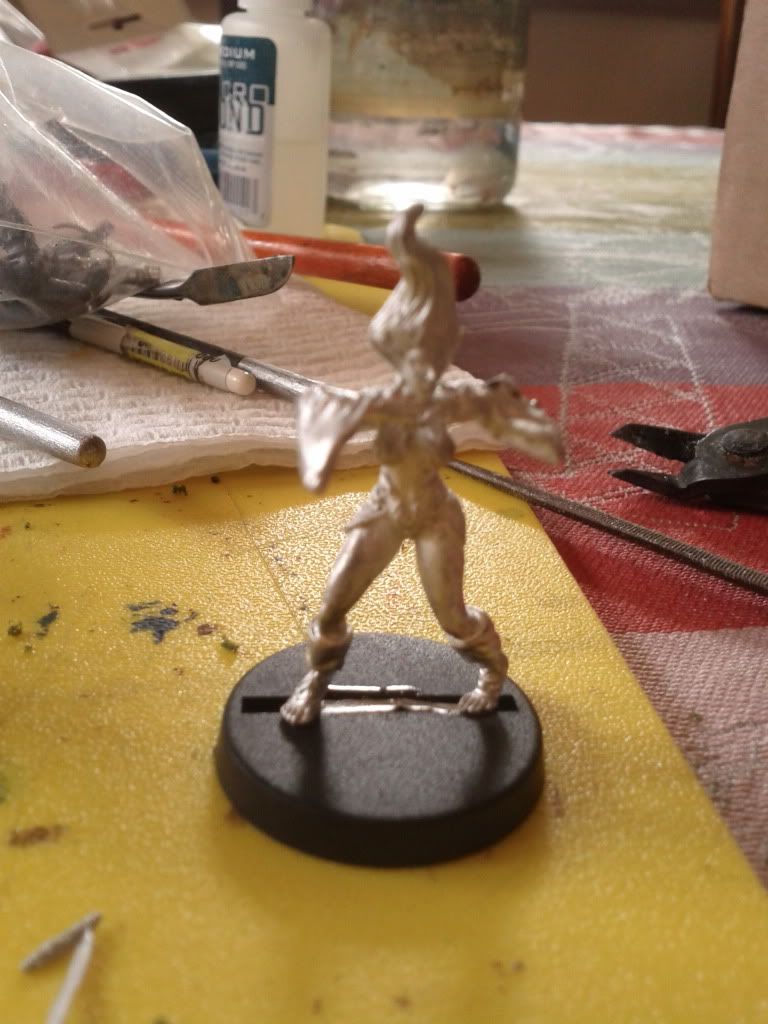 Wizard.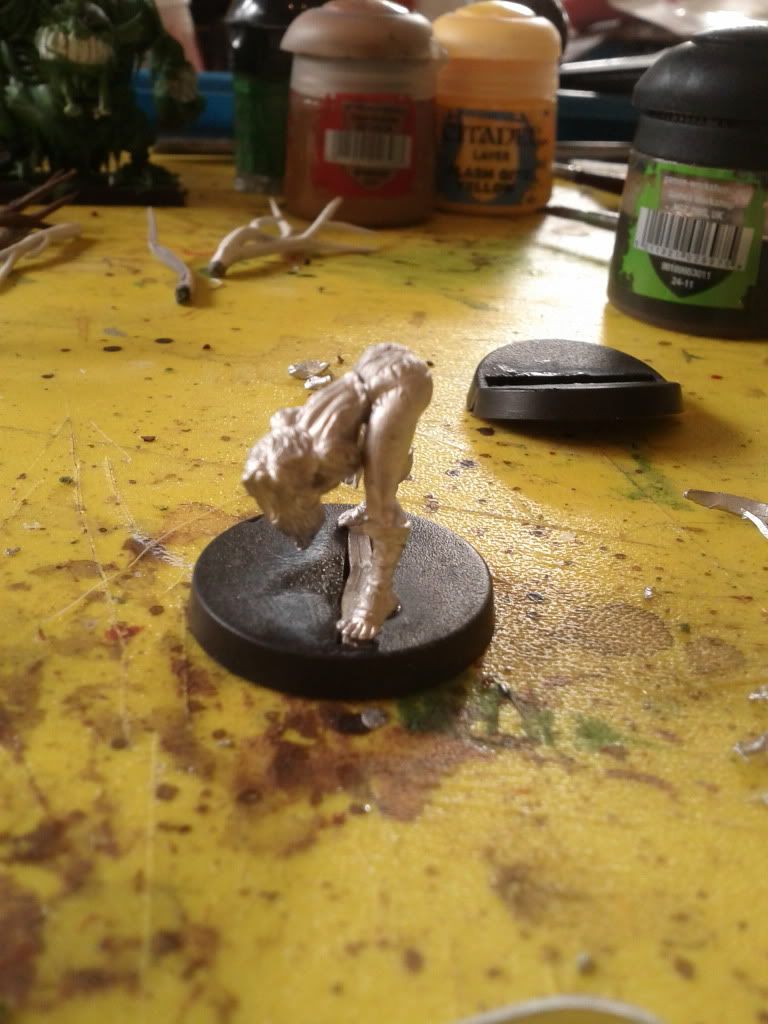 Lineman. Good for line of scrimmage.